lVT Flooring Production Line
The traditional LVT floor has complex production process, high energy consumption, long labor time, and is not conducive to environmental protection. Our company has developed a new high-efficiency extrusion line based on the latest vinyl floor extrusion technology, which can realize extrusion of base layer and online laminated with color film and wear layer, all is processed in one time. It has high output, simple manufacturing process and high automation.
The followings are the advantages of the LVT floors produced with the LVT flooring production line by FANLYPLAS Extruder.
1. Lightweight
2. Good resiliency
3. High level of comfort
4. Waterproof
5. Good durability
6. Easy to install
7. Easy to maintain
8. Easy to clean
Extruder

T-die

Five Roller Calendar

Roller temperature controller

Lamination device

Cooling

Trimming

Haul off

Cutting

Stacker
Send me your demands, we will send back detailed machine specifications with working video.
We send detailed machine quotation to you, if you are satisfied, we will make PROFORMA INVOICE for you. Payment terms: T/T, L/C, TRADE ASSURANCE .
Yes, we have many customers near our factory .we can take you to see the machine operation.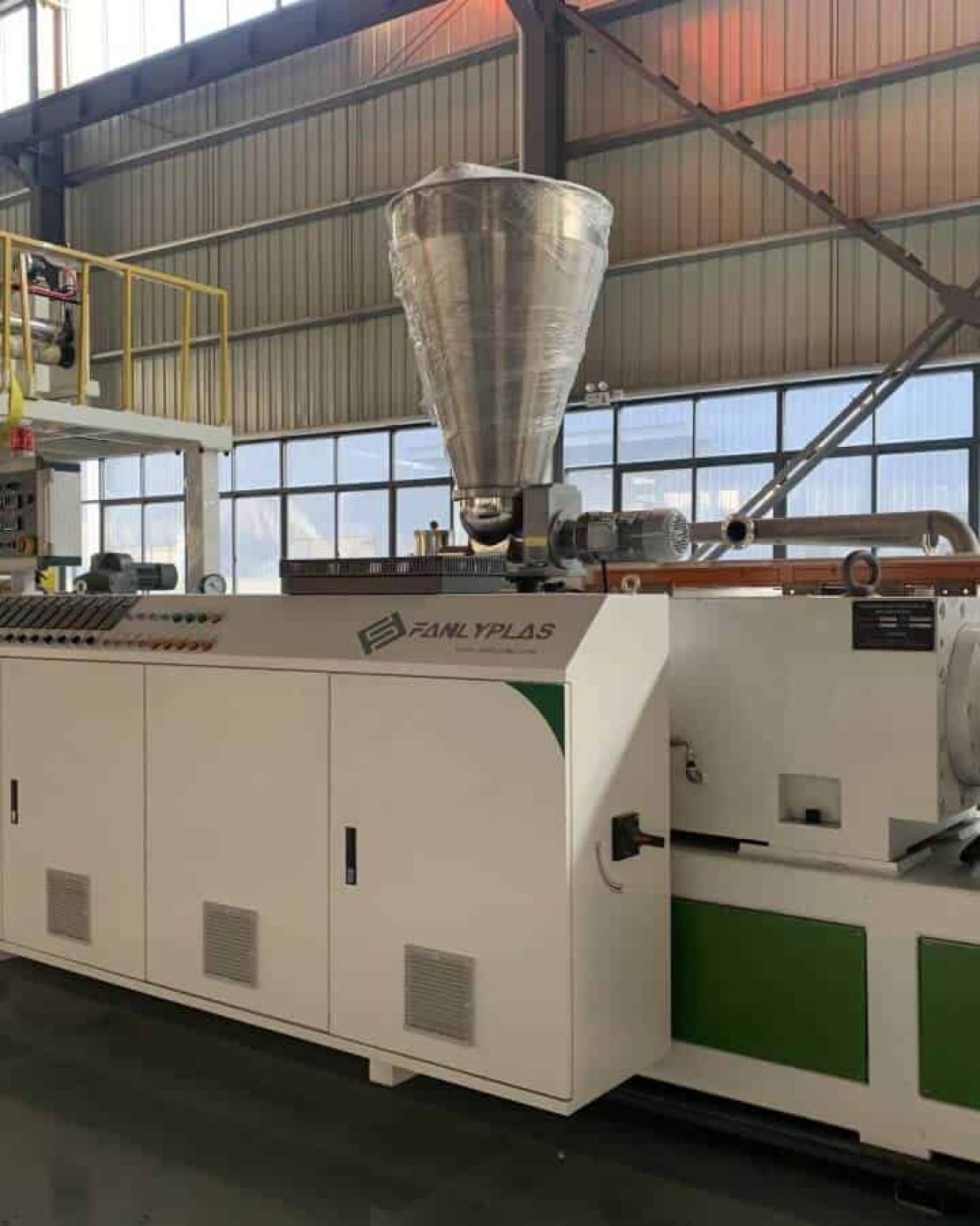 Get Extrusion Solutions Or Service Today?
Just leave your question & you are done. You will get back in shortest possible time. We will provide you with free plans and quotations.