PVC WPC Door Frame Extrusion Line
FLZ55/110, FLZ65/132, FLZ80/156, FLZ65/132&FLD35/25, FLZ65/132&FLD45/25
22kw,37kw,55kw, 37KW/5.5KW or 7.5KW, 37KW/7.5KW or 11KW
180mm,240mm, 300mm/400mm, 240mm/300mm, 240mm/300mm
As a mature product developed from PVC door frame. Fanlyplas designed a more strong product of solid WPC door frame with excellent extrusion technology makes product less bending coefficient and less shrinkage for heavy door use.
PVC/WPC Door Frame Advantages:
1.Moisture protection, anti-water, mildew proof, avoid worm-eaten, anti-UV, color consistency
2.Durability, sun-proof, wear-resistant, high strength, high density, water proof
3.No painting, high wood texture, easy installation, without formaldehyde, low maintenance cost
4.Anti-skid, various style, distortion and crack resistance
5.Durable life is 5-10 times than solid wood
Product Application:
PVC/WPC door frame is mainly used for door, indoor home decoration, indoor and outdoor guard-rail and other decorative material. It is an ideal choice for decoration of villa, home, hotel, shopping mall and office.
Machine features:
1. Conical twin-screw extruder, suitable for processing PVC powder raw materials.
2. Changing the toolings to produce many kinds of different PVC profiles.
3. Auxiliary machine: Mixing unit, Mould, Vacuum calibration table, Haul-off machine, Cutter and Stacker.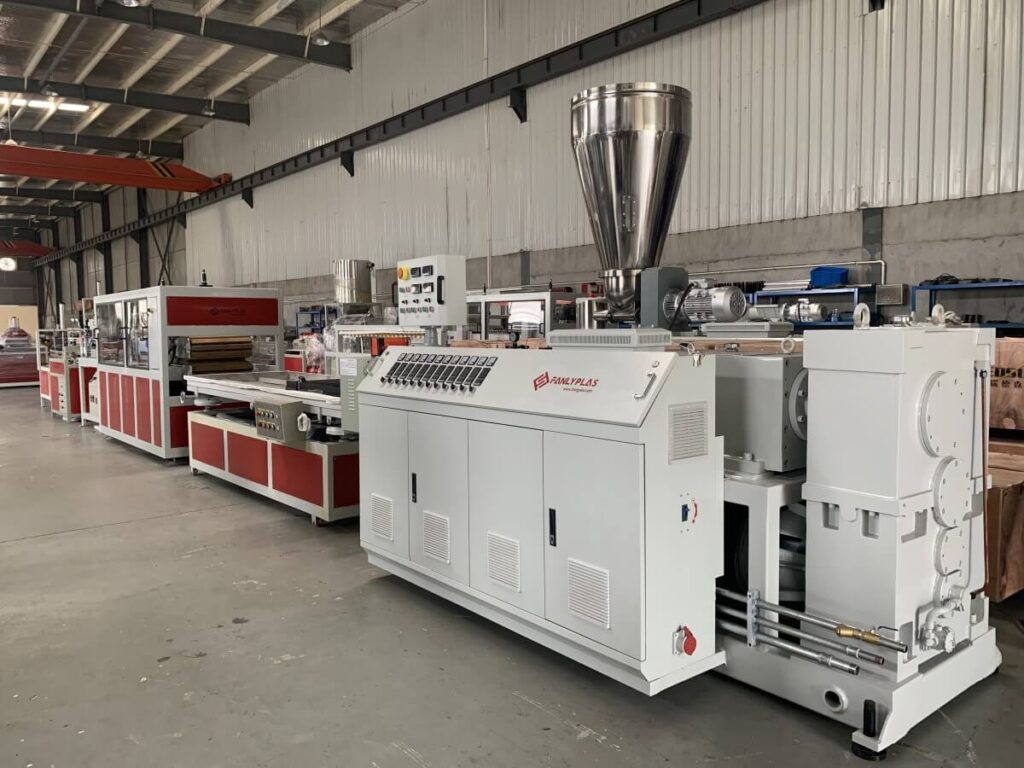 Mixer

Loader

Conical twin Screw Extruder

Tooling

Calibration table

Haul-off Unit

PE film lamination unit

Saw cutting unit

Pneumatic stacker
Send me your demands, we will send back detailed machine specifications with working video.
We send detailed machine quotation to you, if you are satisfied, we will make PROFORMA INVOICE for you. Payment terms: T/T, L/C, TRADE ASSURANCE .
Yes, we have many customers near our factory .we can take you to see the machine operation.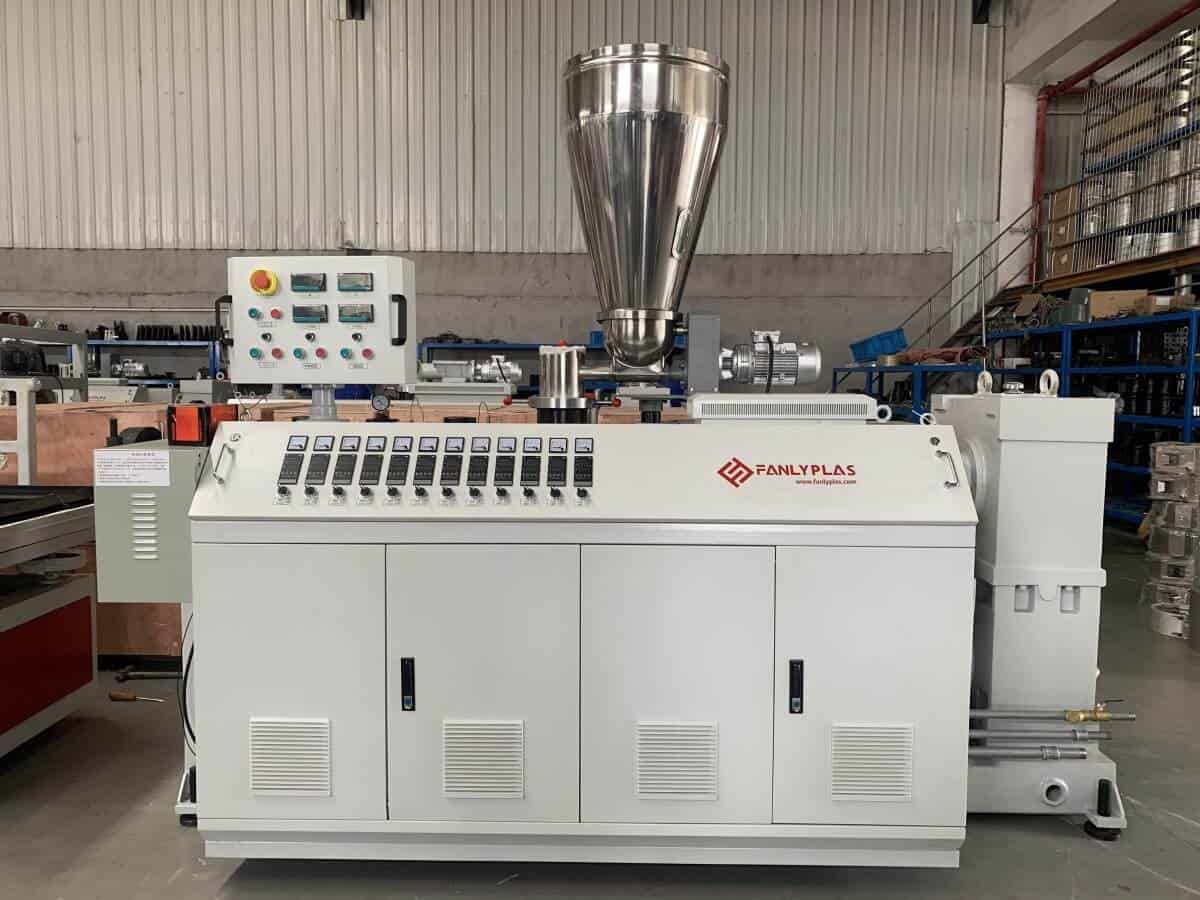 Get Extrusion Solutions Or Service Today?
Just leave your question & you are done. You will get back in shortest possible time. We will provide you with free plans and quotations.