PVC Cellular Foam Profile Extrusion Line
PVC Cellular Foam Profile is a product with solid wood characteristics made of solid PVC synthetic material through high-tech extrusion equipment. It is non-toxic and does not add lead or mercury. It is the first choice for home building decoration materials. This product is widely used in doors and windows, guardrails, home furnishing, luxury decoration and other fields.
PVC Cellular Foam Profile Advantages:
1. Due to the stability of the cellular foam structure, the mechanical properties and compressive strength of the product are guaranteed.
2.It's service life can reach more than 50years.
3. Its sound absorption effect is about 5 times higher than that of ordinary concrete
4. lt's fire resistance limit of more than 3 hours and has excellent heat insulation performance. lt can be used in buildings to improve the fire resistance of buildings
5.Using plastic instead of wood can save forest resources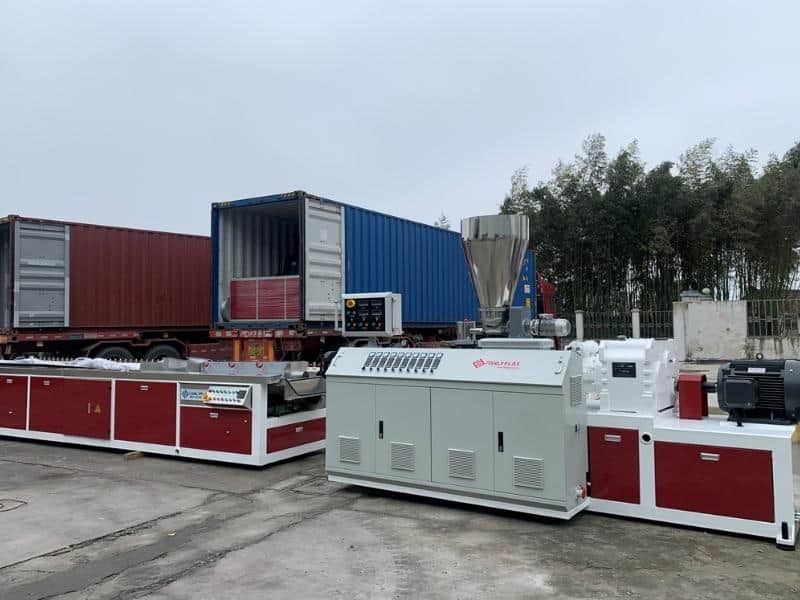 1. Using high-tech extrusion equipment, high production efficiency and large. output.
2. The equipment is easy to operate and easy to maintain.
3 Through different molds, the same production line can produce many different. sizes ofproducts.