PVC/WPC Foam Board Extrusion Line
Conical Twin Screw, Parallel Twin Screw
FLZ65/132,FLZ80/156 FLZ80/173,FLZ92/188
PVC/WPC Foam Board Extrusion Line is also called PVC foam board production line, foam board making machine. 
This production line is suitable for producing PVC or WPC foam boards, which can replace natural wood boards and plywood boards for furniture and construction, etc.
PVC Foam board provides a consistently smooth and bright surface. They are lightweight, durable and provide excellent chemical resistance. In addition, the boards possess excellent thermal properties, making PVC Foam board a versatile choice, suitable for both indoor and outdoor use.
Application of PVC/WPC foam board:
•Advertising: silk screen printing, advertisement carving, display boards, light boxes, etc.
•Building decoration: indoor/outdoor decoration boards, commercial decoration boards, room partitions.
•Furniture processing: indoor and office furniture, kitchen furniture and bathroom facilities.
•Vehicle and vessel manufacturing: interior decoration of vehicles, vessels and airplanes.
•Industrial manufacturing: anticorrosion and environmental protection engineering, thermally molded parts, cold storage engineering.
500/1000 Mixer

Loader/Feeder

Conical Twin Screw Extruder

T-die

Calibration table

Cooling Bracket

Top film lamination device

Haul-off unit and cross cutter

Cutting unit

Stacker

Grinding and pulverizer combined machine
Send me your demands, we will send back detailed machine specifications with working video.
We send detailed machine quotation to you, if you are satisfied, we will make PROFORMA INVOICE for you. Payment terms: T/T, L/C, TRADE ASSURANCE .
Yes, we have many customers near our factory .we can take you to see the machine operation.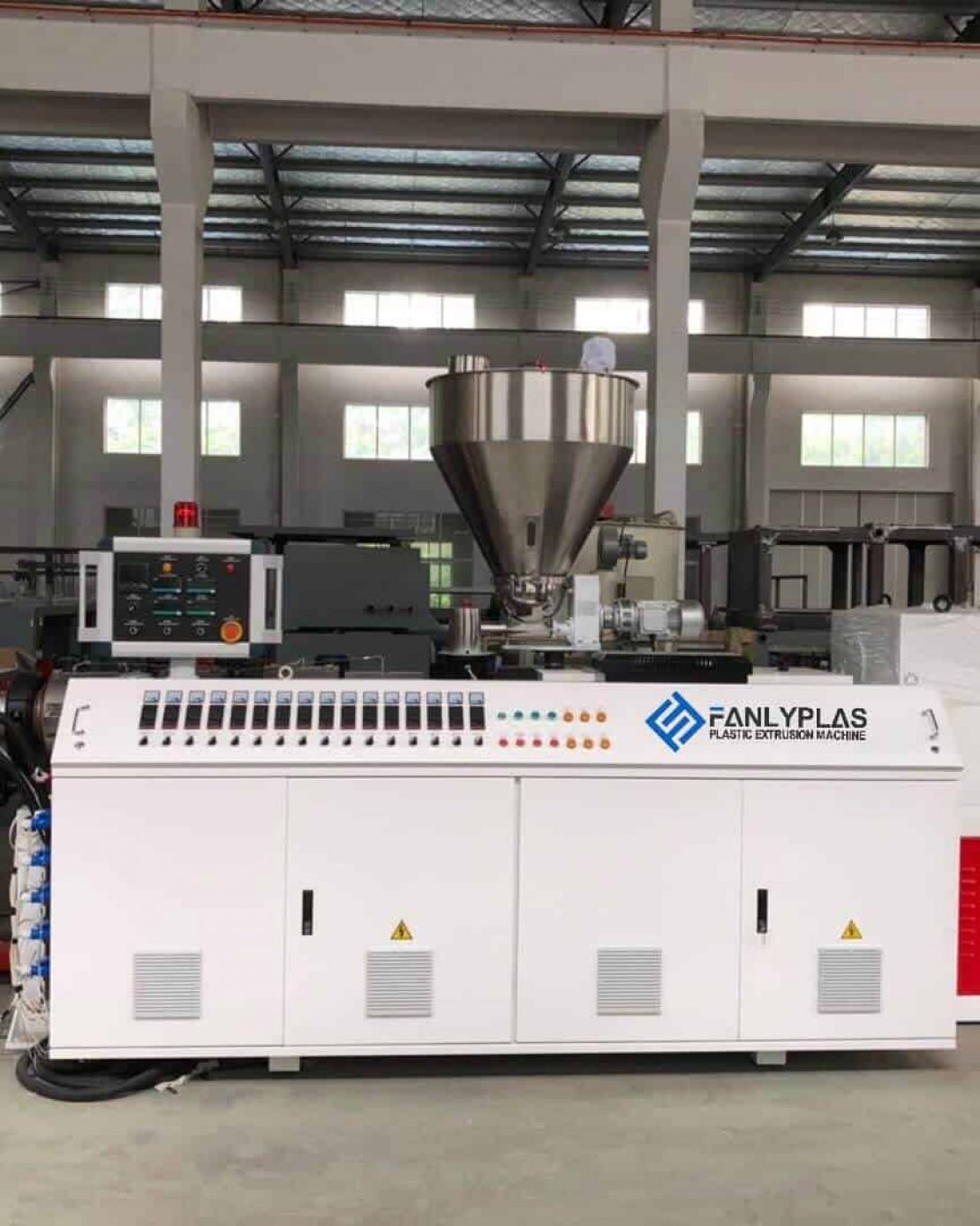 Get Extrusion Solutions Or Service Today?
Just leave your question & you are done. You will get back in shortest possible time. We will provide you with free plans and quotations.