PVC WPC Door Panel Extrusion Line
This line applies FL serials of conical twin screw extruder with imported inverter, which provides wide adjusting range and precise temperature control. The downstream equipment includes calibration table, hauler, cutterand stacker.The calibration table is equipped with strong forced cooling system so that it can provide perfect calibrating effect.The caterpillar hauler is equipped with precision gear motor and inverter, which possesses reasonable structure, strong and stable hauling force. The cutter is equipped with PLC control system which helps to set lengthand provide accurate automatic cutting. The stacker is covered with rubber grip blocks to prevent products from damage.
The PVC/WPC door panel extrusion line is suitable for producing the both PVC and WPC doorpanel.We can provide the turnkey project for integrated door and door frame.The whole production line includes the PVC/WPC door frame extrusion line, PVC/WPC door panelextrutsion line and subsequent processing equipments.
The PVC/WPC door has the advantages of fireproof, waterproof, anti-caustic, moistureproof,mothproof, mildewproof and environmentally friendly.The PVC/WPC doors can be widely used in interior doors, hospitel ward doors, school classroomdoor, various stvles can be customized.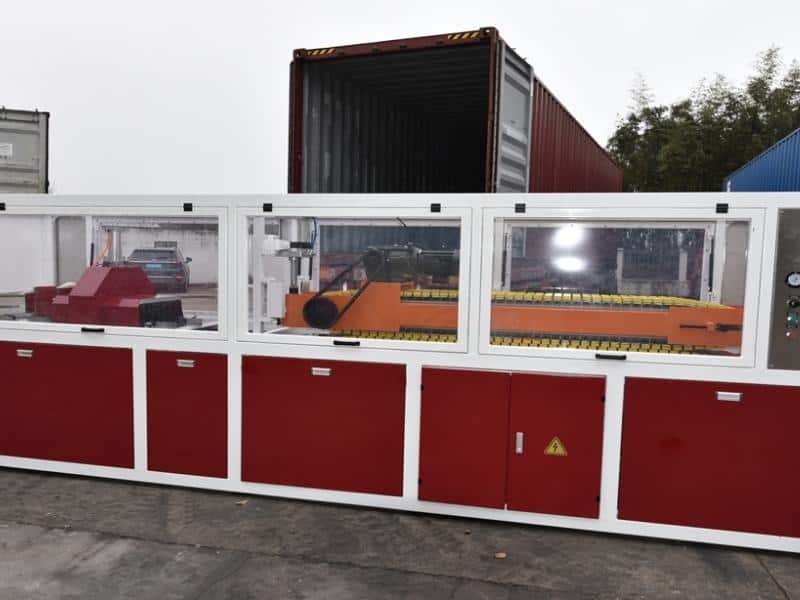 Mixer

Vibrator

Loader

Conical twin Screw Extruder

Mould

Calibration table

Haul off

On-line hot stamping lamination unit

Pneumatic stacker

Off-line lmination unit (Optional)
Send me your demands, we will send back detailed machine specifications with working video.
We send detailed machine quotation to you, if you are satisfied, we will make PROFORMA INVOICE for you. Payment terms: T/T, L/C, TRADE ASSURANCE .
Yes, we have many customers near our factory .we can take you to see the machine operation.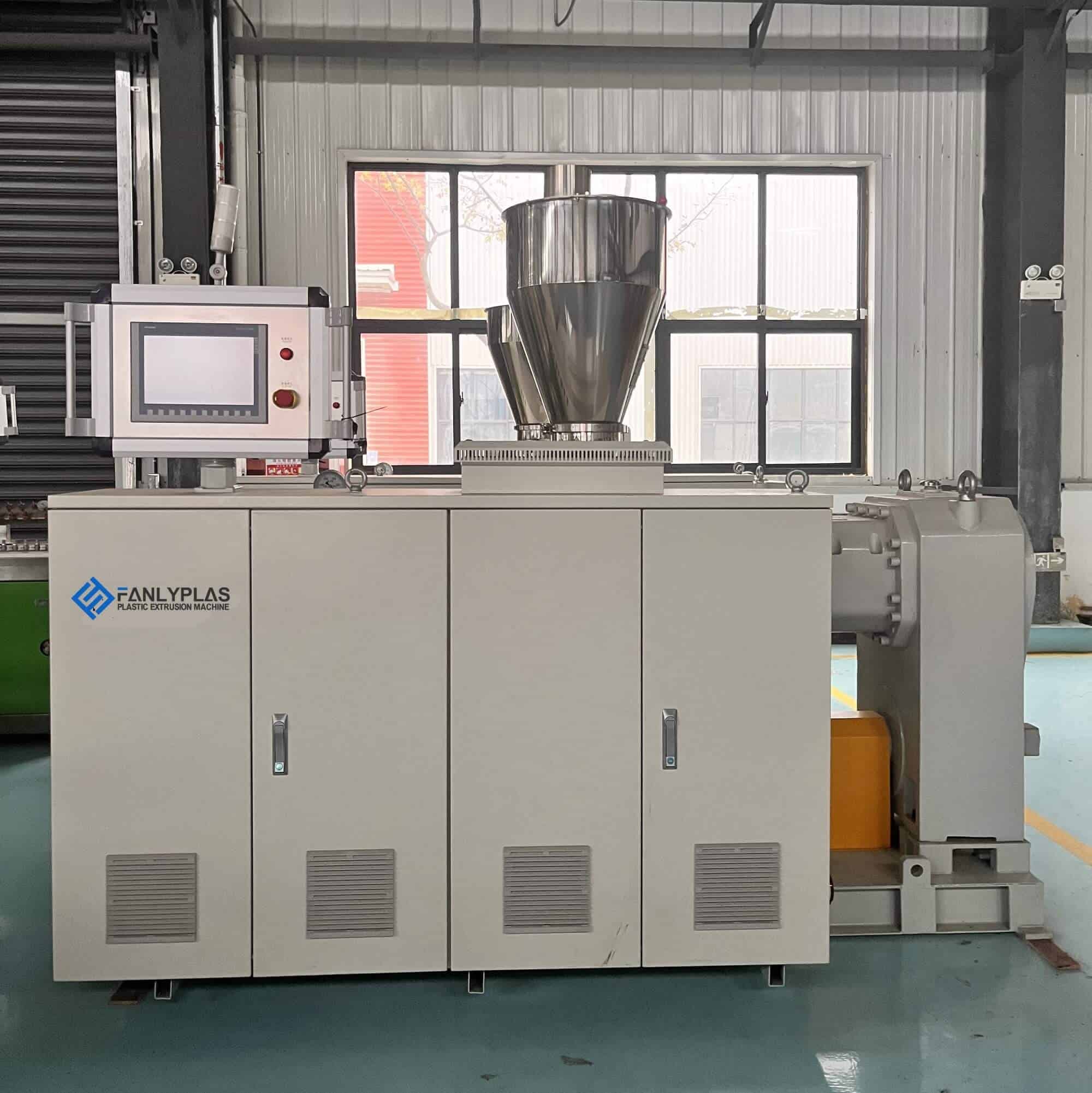 Get Extrusion Solutions Or Service Today?
Just leave your question & you are done. You will get back in shortest possible time. We will provide you with free plans and quotations.